250 mg CBD CHAGA 3x Pet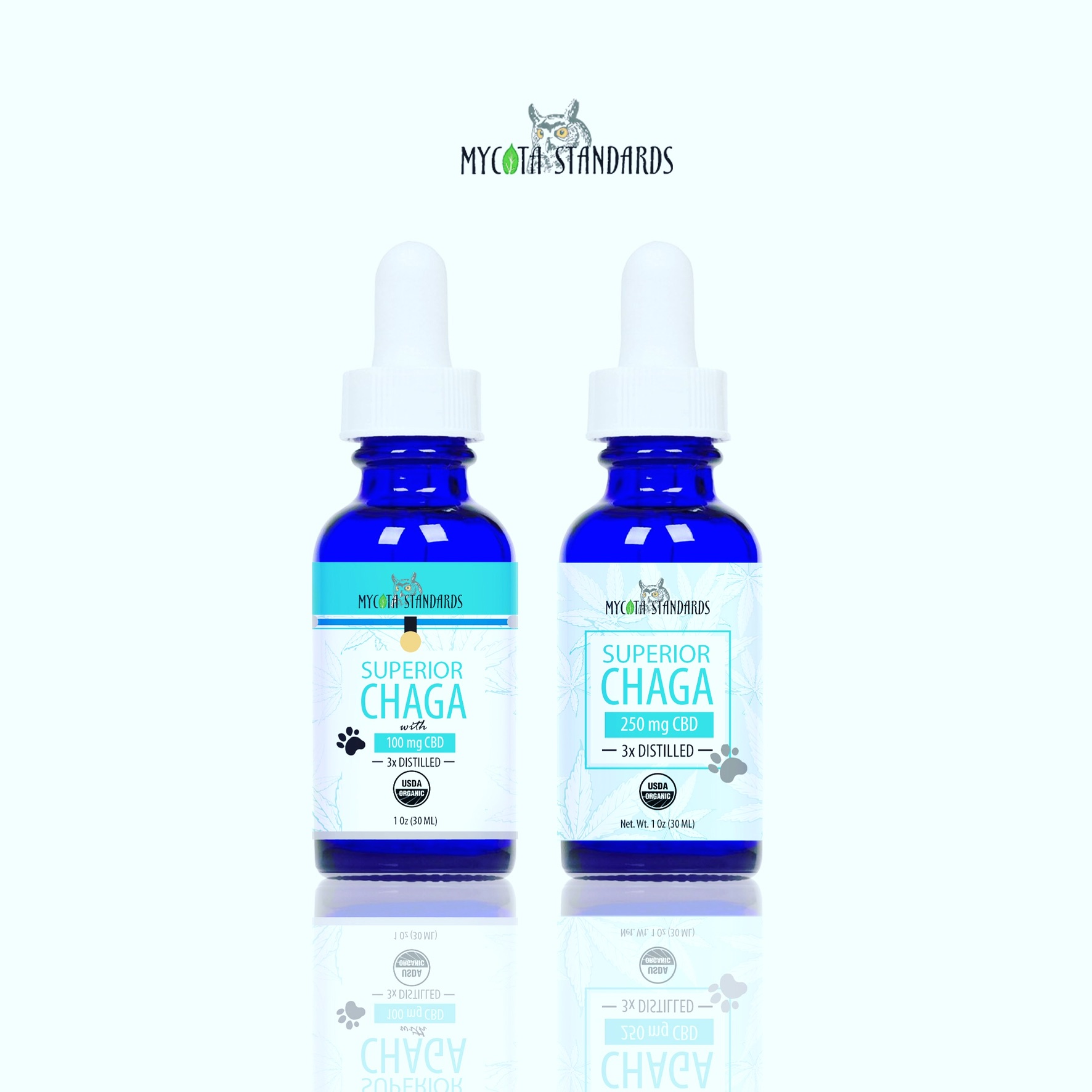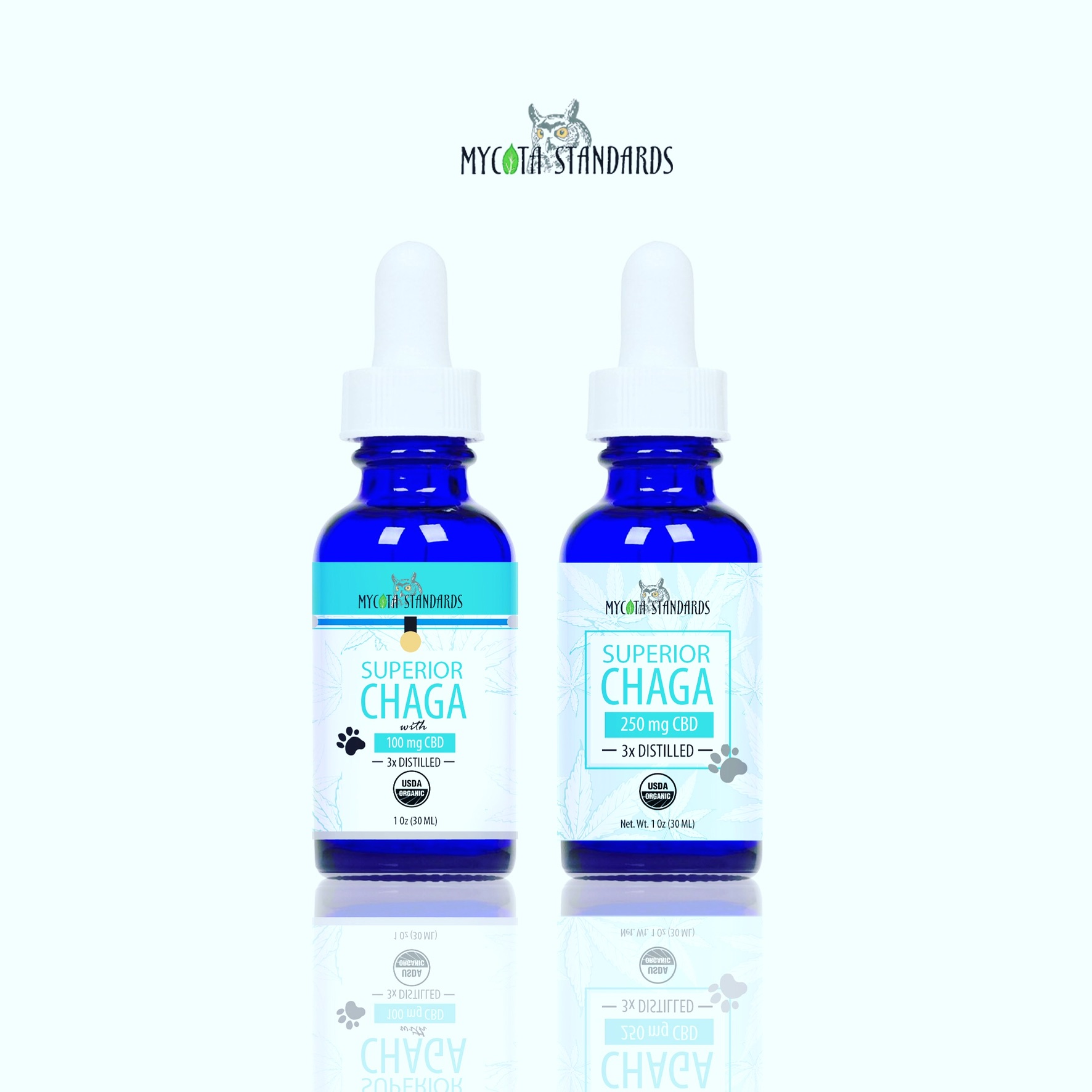 250 mg CBD CHAGA 3x Pet
Full Spectrum CBD + other Cannabinoids
Chaga Mushroom
Concentrated in a convenient dropper bottle
Easily drop directly into mouth or in water/food
Formulated for Dogs, Cats, Rabbits & Horses
0% THC = Non Psychoactive = NO "High"
100% Natural Ingredients
Organic Superfoods +CBD
Non GMO, No Gluten, No Dairy
No Additives or Preservatives
Made in the USA
Description
Superior Chaga 3x CBD Oil for Dogs & Cats is formulated with pure Cbd isolate Full Spectrum CBD Oil and Chaga Mushroom . This creates a powerful concentration that can be easily administered for fast results. Apply the CBD Chaga tincture drops directly into your pet's mouth or drop on your pet's favorite food or snack. Quick absorption into the body helps provide immediate relief.
Our CBD Chaga pet tinctures are always 100% Non-GMO, Organic and Vegan. We believe that all pets deserve only the highest quality in healthy ingredients, just as we humans do.
Ingredients:
Chaga Mushroom (Inonotus obliquus)-Boosts immune system, nutrient dense superfood, slow age process, prevents and helps fight cancer, one of the strongest anti inflammatory's
CBD Oil (Cannabidiol) – Used to aid the relief of pain, inflammation, arthritis, digestive issues, allergies, skin disorders, seizures, nausea, cancer-related symptoms, tumors, anxiety and phobias (ex. loud noises, separation anxiety, fireworks, travel, other pets). Promotes cardiovascular health, wellness & stimulates appetite.
Product Specs:
CBD Chaga 3x Dogs & Cats 100MG for Small Pets under 20 LBS – Bottle Size: 30 ml / 1 ounce | Appx. 300 drops per bottle | 1 drop = 0.4 mg CBD
CBD Chaga 3x for Dogs & Cats 250 MG for Medium Pets 20-60 LBS – Bottle Size: 30 ml / 1 ounce. | Appx 300 drops per bottle | 1 drop = 1 mg CBD
Dosing Recommendations
Shake well before every use. CBD Chaga 3x dosage is dependent on body weight and the type of condition which you are using it for. Follow chart found on bottle. Any other questions feel free to email.
One 250mg CBD 1oz bottle. Helps to calm your pet.