Chaga Coffee 70/30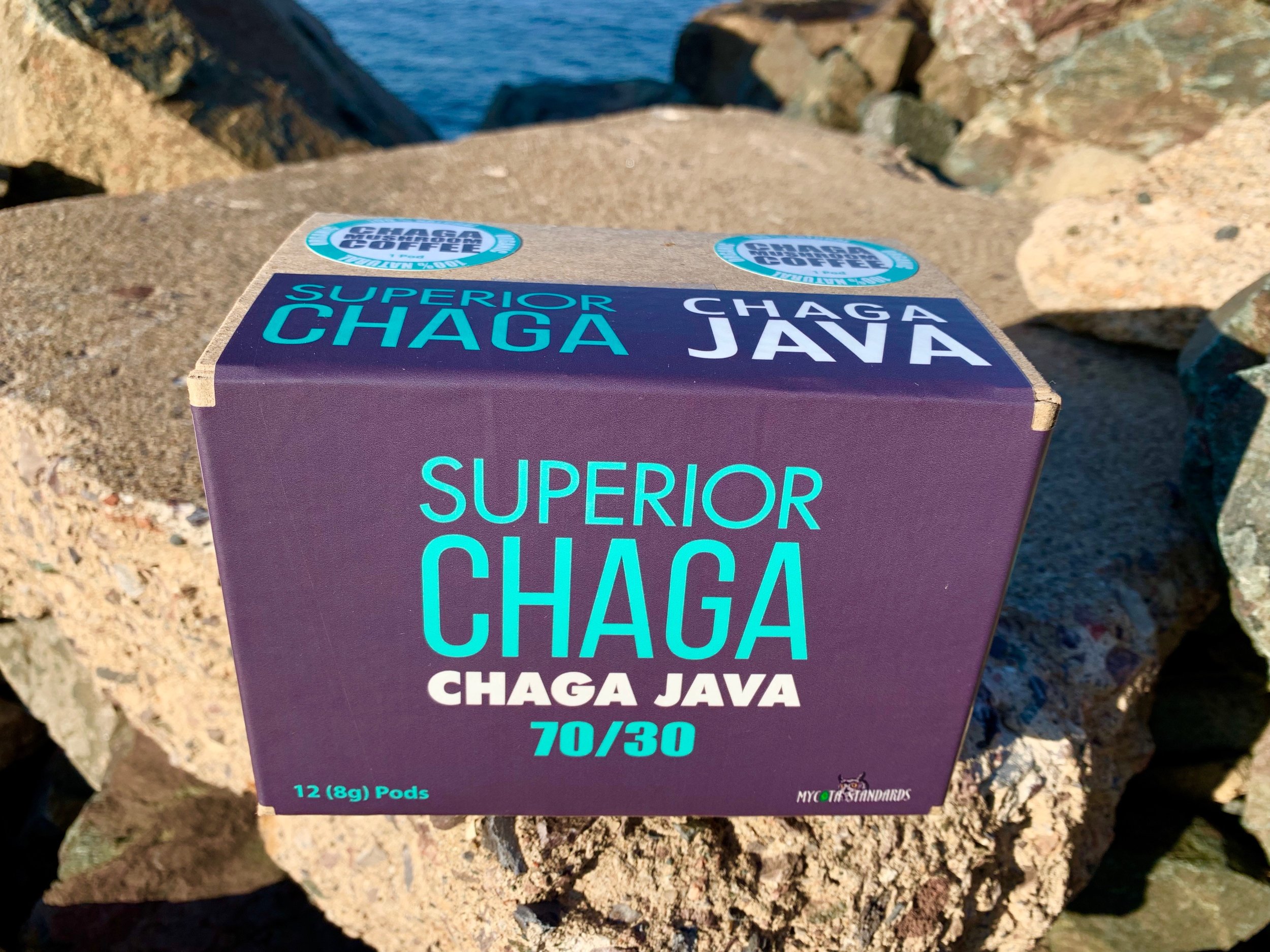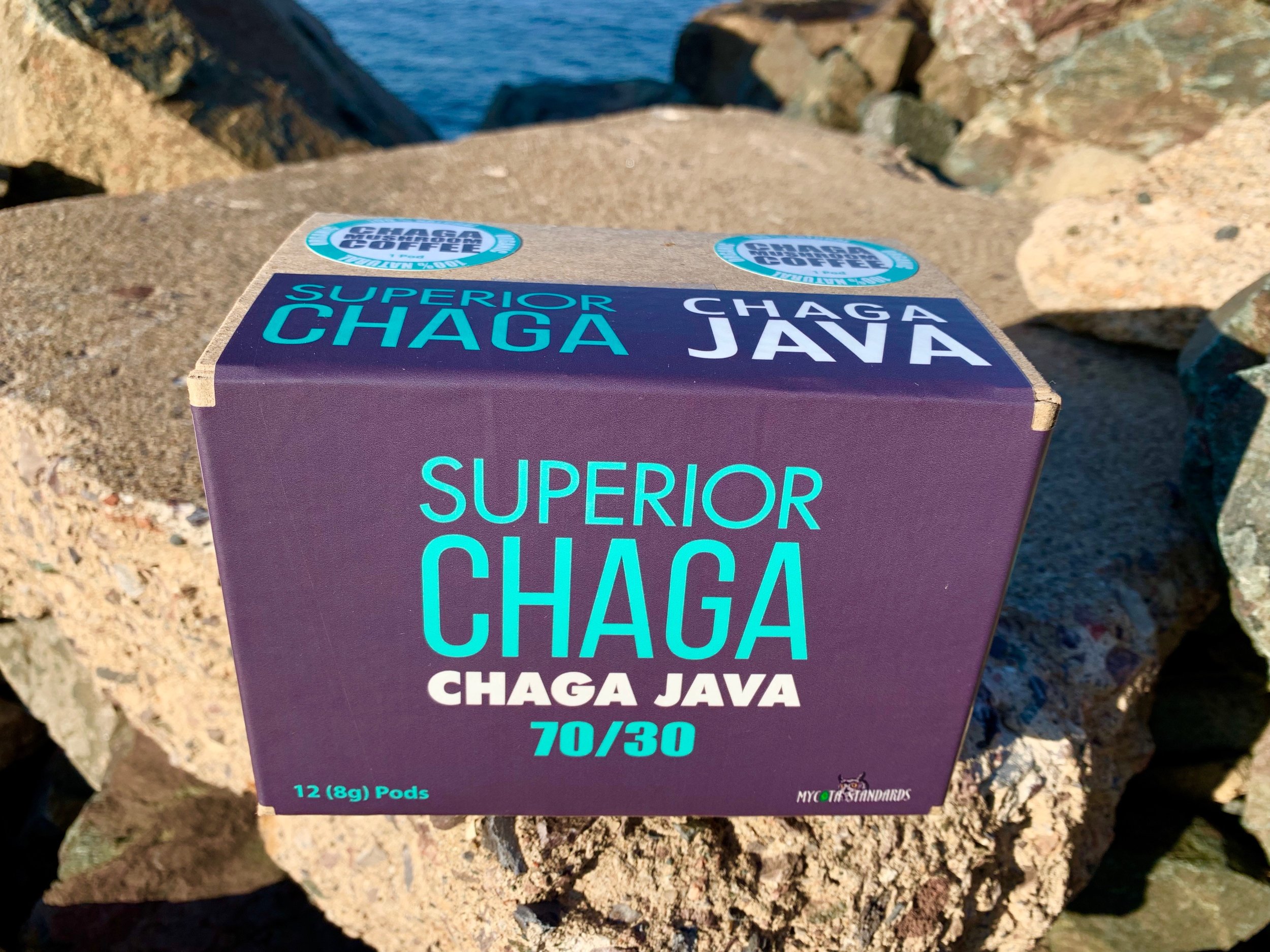 Superior Chaga 70/30 was formulated with 70% organic coffee and 30% wild harvested chaga. Balancing the alkalinity and boosting your immune system and energizing kickstarting your morning to help you power through your workday at the office or at home, all while giving your chaga more earthy natural taste. This product is compatible with Keurig coffee makers. Superior Chaga Mushroom Coffee with Chaga Mushroom is your go-to morning beverage to support productivity, focus, and creativity. Perfect to kickstart your morning to help power through your workday at the office or at home. Drink whenever your brain needs an energizing get-it-together hug.
Chaga is your brain's best friend. Long used by the Buddhist monks to help with focus during meditation, this beautiful mushroom is our modern-day favorite for getting creative. The energizing effects of our Superior Chaga Mushroom Coffee are stabilized with freshly wild harvested Chaga Mushrooms that also help to support your daily immune functions. Mushroom coffee is regular coffee that has been combined with powerful medicinal mushrooms to boost the benefits to health and cognitive functioning that are already bestowed by plain coffee.
With mushrooms like Chaga coffee can improve your health, boost your mood, and increase your cognitive ability by interacting with the beneficial compounds already present in coffee.